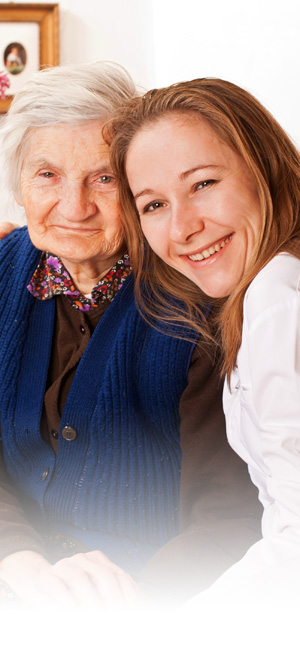 Assistance in Selecting a Nursing Home
Medicare.gov - Nursing Home Compare
800-633-4227

On Medicare.gov you can a obtain a free copy of "A Guide to Choosing a Nursing Home." You can search their site to obtain and compare nursing home information from all parts of the country, including their performance at their last Medicare state survey.
Resolving Problems in Nursing Homes
Every nursing home should have a complaint procedure policy. If you have concerns or complaints, ask about the policy and follow the organization's procedures.

If you are still uncomfortable with the situation, you should start with the local Long-Term Care Ombudsman Program. If you have urgent care or safety issues, contact the Ohio Department of Health.
COAAA Long-Term Care Ombudsman
(614)221-5891 or (800)536-5891
( Operated by Easter Seals under contract with the Central Ohio Area Agency on Aging.) The Long-Term Care Ombudsman Program is empowered by both federal and state government to advocate for residents of adult care facilities, and nursing homes.
State Licensing/Certification Agency
Ohio Department of Health
800-342-0553 (nursing home complaint hotline)
TTY 614-752-6490
Ohio Nursing Home Complaints

Ohio State Long-Term Care Ombudsman
Ohio Department of Aging
800-282-1206
50 West Broad Street, 9th Fl.
Columbus, OH 43215-5928
National Consumer Voice for Quality Long-term Care
HOME Choice
Ohio's HOME Choice program transitions eligible Ohioans from institutional settings to home and community-based settings, where they receive services and supports at home and in their communities.

Established in 2008 with a goal of transitioning 2,000 Ohioans, the program has become a national leader in moving people back home. As of July 1, 2019, more than 13,000 people have enjoyed a new-found independence through HOME Choice.

Who is eligible to participate?

To be eligible for HOME Choice an individual must:
Be enrolled in Medicaid
Have resided in a long-term care facility for at least 90 consecutive days
Be 18 years of age or older
Have income to sustain community living
Participate in a needs assessment have a need for the program
Have care needs that can be adequately met in a community setting

How do I learn more and apply?

Individuals and family members/guardian will work with the long-term care facility and HOME Choice transition staff to apply, discuss and coordinate services and supports.

Questions about HOME Choice?

Call 1-888-221-1560 or email This email address is being protected from spambots. You need JavaScript enabled to view it.
HOME Choice Webpage: https://www.medicaid.ohio.gov/FOR-OHIOANS/Programs/HOME-Choice