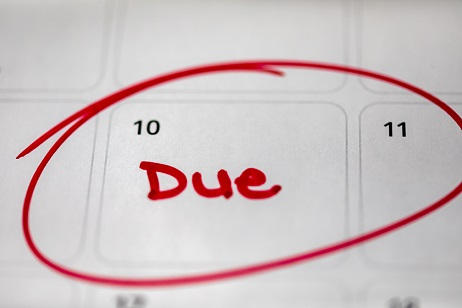 The Stable Housing Initiative: Emergency Rental Assistance
The Central Ohio Area Agency on Aging is participating in the Franklin County Stable Housing Initiative to help renters over the age of 50 get the assistance they need to avoid utility shutoff or eviction.
Are You Eligible?
You may qualify if you can answer yes to the following questions:
· Are you a renter household?
· Do you live in Franklin County?
· Does your household income meet the program's limits? (see the chart below)
· Has someone in your household (1) qualified for unemployment
or (2) had a decrease in income or increase in expenses due to COVID-19?
· Is someone in your household at risk for housing instability or homelessness?
Household Size and Income Limits
1 Person: $55,550
2 Person: $63,500
3 Person: $71,450
4 Person: $79,350
5 Person: $85,700
6 Person: $92,050
7 Person: $98,400
8 Person: $104,750
How Much Assistance is Available?
Every household's situation is different, so the amount of assistance you may receive will be specific to your needs.
What Costs are Eligible?
You may request assistance back to March 13, 2020. Prior expenses are not eligible.
Eligible costs include: rent, manufactured home lot rent, rental of a manufactured home, utilities including electric, gas, power, heat, water, sewer, bulk fuel, eviction costs, fees charged by your landlord, hotel costs if the hotel is your residence, and other costs related to keeping you in your home.
Costs that are not eligible include: homeowner costs, homeowner utilities, landlord-paid utilities, landlord-paid property taxes, property insurance, phone, internet, renter insurance.
How Can the Stable Housing Initiative Help Me?
Depending on your circumstances, The Stable Housing Initiative assistance may:
· Bring your delinquent rent or utility bill(s) current.
· Pay up to three months of future rent at a time, until funds run out.
How Do I Apply?
If you are interested in applying please call 800-589-7277 and indicate that you are in need of rent/utility assistance.
Once we receive your request, a COAAA outreach specialist will contact you to conduct a prescreening evaluation, schedule an application appointment, and provide a list of the required documents to complete your application.
Please have all your information and documents ready for your application appointment to ensure faster processing of your application. An application will not begin the review process until all information has been received.
If you are requesting rental assistance, make sure the amount you request will be accepted by your landlord. If they challenge the amount, it can delay your application's processing.
What Happens Next?
If you qualify for rent assistance, the Stable Housing Initiative will request approval from your landlord/property manager. If your landlord/property manager approves, the Stable Housing Initiative will send payments directly to them to bring your rent current or pay up to 3 months of forward rent. If the landlord will not accept the funds through the program, you may be eligible to receive assistance directly to pay your rent.
If you qualify for utility assistance, the Stable Housing Initiative will work with your utility company(ies). If your utility company(ies) approves, payments will be sent directly to them to bring your utilities current.